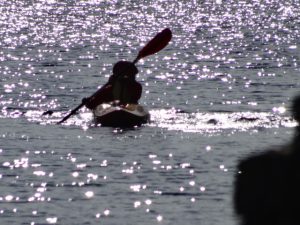 Come join us for some fun splashes.
So it's not all about the mountains. Fancy a paddle through some ancient landscape, around the Cranogs and all fully supervised by a top qualified instructor. All gear supplied, That's boats, paddles, buoyancy aid, helmet, wet suit and booties if you wanna wear,  as you're taken around the lake with friendly guide who's there at your service.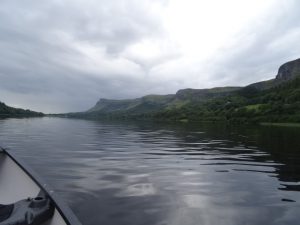 You'll be given the history of the folk who lived there, back in 1900 and frozen to death, who fought who over a pint of milk. Ya just wouldn't know the gems you'd be leaving with.
Glencar Lake on the Sligo letrim border, or alternative venues can be arranged maybe. Get in touch with queries. Time on the water is two hours, and probably even a bit longer. This is the norm for our splash and dash sessions, but longer voyages can be arranged. Boats not for hire without instructor, guide and you'll all be thoroughly briefed on how to steer craft.
Price? €35 pp
Why not make a day or two of it, possibly a morning paddle followed by lunch and a hike to Sligo's highest summit after to round off the day, or possibly some team-building games?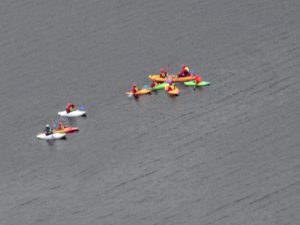 You're the boss and we're at your service. Oh, and there might be mud, and possibly a slide?? I heard that somewhere. Sound like fun? Gwon, giz a ding, ya know you want to.